Monroe's Air Filter Specialists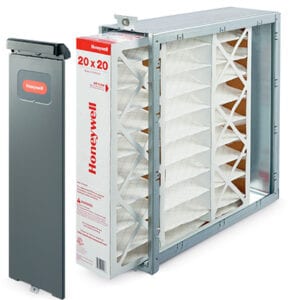 Clean air is essential to our well-being. However, due to unceasing pollution and persistent degradation these days, it doesn't seem like clean air can be found anywhere. Even our safe havens, our houses, are filled with tiny invisible microparticles that can generate health issues or aggravate pre-existing conditions. This is why media air cleaners are a great investment.
At Monroe Heating & Air, we care about the air you and your family breathe. We can install a media air cleaner in your home so you can have total control of your air. Learn more about the convenience of air cleaners.
Whole-House Air Cleaner Installation

$399 Whole-House Air Cleaner + Installation
SAVE $100 | Regularly $499
Take control of your indoor air with a Media Air Cleaner Installation from Monroe Heating & Air. This unit captures both microscopic particles like dust and smoke in addition to larger contaminants like mold spores and pet dander. Claim this special offer and breathe cleaner indoor air today!
Filter Out Pollutants in Your Home
What is a Media Air Cleaner?
Media air cleaners improve your home's indoor air quality by trapping particulates. Essentially, a media air cleaner is a filter. The media or filter traps tiny invisible air pollutant particles. These pollutants include dander, pollen, mold, and dust. Media air cleaners are installed on a return duct line and trap particulates from invading your home.
What is a Media Air Cleaner?
A media air cleaner is a metal cabinet housing a media air filter. It is placed in the return air duct of the forced air system prior to the furnace and air handler. As air passes through the HVAC system, the media air cleaner or media air filters trap airborne particles within the filter media so they do not enter the home.
Top 4 Benefits of Media Air Filters
REMOVES POLLUTANTS
When installed into your home's heating and cooling system, a media air filter permanently traps indoor allergens that can cause respiratory problems.
PROTECTS HEATING & COOLING EQUIPMENT
Media filters maximize the lifespan of home heating and cooling equipment by keeping their system's indoor coil clean. The air cleaners are thicker than regular filters, providing a larger surface area to capture far more dirt than most filters.
CONTROL DUST BUILDUP
Using a media air filter, homeowners will have less dust build-up around the home, making their home look and feel cleaner.
REDUCES NEED FOR MAINTENANCE
Replacing your indoor air filters with a high-performance accordion media air filter at a minimum of once a year. Experts suggest checking media filters every six months for possible changes, then depending on several factors contributing to your home's dust accumulation your filters could only need to be replaced a minimum of once a year.
Do You Need a Media Air Cleaner?
People who have used media air cleaner report they can breathe more easily, have fewer allergy outbreaks, and become less sick. This is because of the effective airflow and lack of pathogens in the air that enters your living space.
People who should definitely consider using media air cleaners are those with weak immune systems or who are prone to allergies, pregnant mothers or those who have babies or children, people who live near high metropolitan areas, busy roads, forests, and volcanoes — or anyone who wants to live a healthy life, safe from external contaminants and pathogens.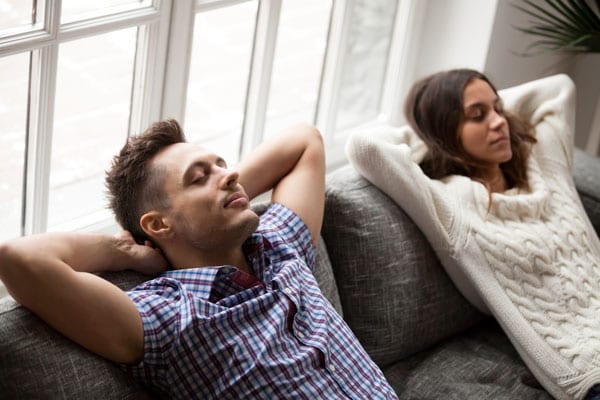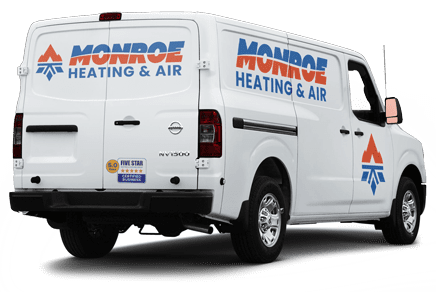 Dependable HVAC Services in Monroe, OH
Monroe Heating & Cooling customers can rest assured knowing our technicians will arrive at your home on time with a fully-stocked service vehicle, equipped with all the latest in HVAC technology. We come ready to repair or replace common parts, including ignitors, fuses, pilot lights, breakers, burners, heat strips, heat exchangers, switches, blowers, valves, air filters, control boards, and more.
—

Why Monroe Heating & Air?

Certified Technicians
Our technicians are NATE-Certified with years of extensive, hands-on experience.