Monroe's Duct Cleaning Specialists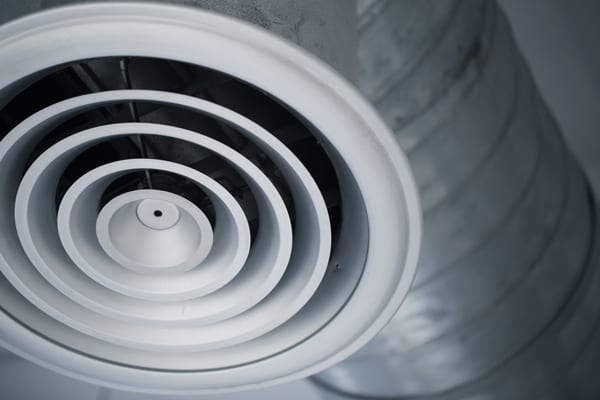 Duct Cleanings are a way to promote a cleaner living environment, improve airflow, and eradicate certain smells in your home. Better air quality means a better quality of life! Because your air ducts are responsible for transporting all the heated or cooled air from your HVAC system to the various rooms in your home, it makes sense that keeping this air as clean as possible depends on the cleanliness of these ducts.
At Monroe Heating & Air, we care about the air you and your family breathe. We're happy to perform a duct cleaning in your Monroe, OH home. Call us for more information!
Filter Out Pollutants in Your Home
What is a Media Air Cleaner?
Media air cleaners improve your home's indoor air quality by trapping particulates. Essentially, a media air cleaner is a filter. The media or filter traps tiny invisible air pollutant particles. These pollutants include dander, pollen, mold, and dust. Media air cleaners are installed on a return duct line and trap particulates from invading your home.
What is a Media Air Cleaner?
A media air cleaner is a metal cabinet housing a media air filter. It is placed in the return air duct of the forced air system prior to the furnace and air handler. As air passes through the HVAC system, the media air cleaner or media air filters trap airborne particles within the filter media so they do not enter the home.
Top 4 Benefits of Duct Cleanings
REMOVES UNPLEASANT SMELLS
When you combine everyday household tasks like cooking and cleaning, it can create all sorts of unusual smells in the air ducts. Furthermore, the buildup of dust and other particles within the air ducts themselves can end up making a home smell musty over time. Professional air duct cleaning removes these odors and gives a home a cleaner, friendly, fresher smell.
ERADICATING ALLERGENS
Dust is one of many contaminants that build up in your HVAC system's air ducts. Additional irritants include pollen, pet dander, and mold. People who suffer from asthma or have allergy symptoms are particularly sensitive to these particles. Often, they can aggravate breathing problems with symptoms ranging from coughing and sinus congestion to asthma attacks. Having our team clean your air ducts can help prevent health issues for those who are more sensitive.
IMPROVING AIRFLOW
The dirt, dust, and debris inside your air ducts can restrict the airflow, which means your HVAC system has to struggle to maintain your desired temperature. Along with diminished comfort, if your air ducts need to be cleaned, you will also have higher energy bills since your A/C and furnace has to do more work.
PREVENTING EQUIPMENT FAILURE
If one thing guarantees eventual HVAC system malfunction, it's excessive dirt, dust, and debris. One of the best ways to prevent this and keep your home comfortable is to keep your HVAC system clean, and a big chunk of that involves cleaning the grime out of your air ducts.
Do You Need a Media Air Cleaner?
People who have used media air cleaner report they can breathe more easily, have fewer allergy outbreaks, and become less sick. This is because of the effective airflow and lack of pathogens in the air that enters your living space.
People who should definitely consider using media air cleaners are those with weak immune systems or who are prone to allergies, pregnant mothers or those who have babies or children, people who live near high metropolitan areas, busy roads, forests, and volcanoes — or anyone who wants to live a healthy life, safe from external contaminants and pathogens.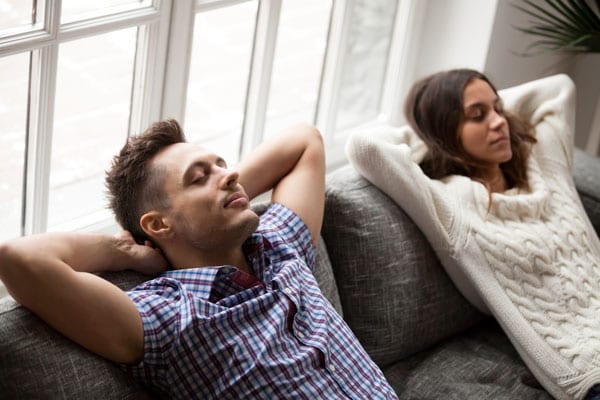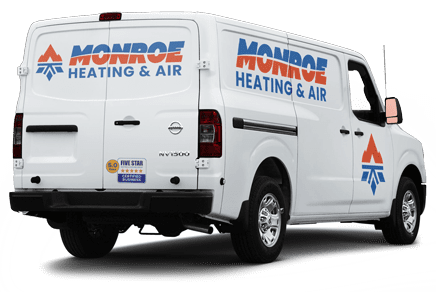 Dependable HVAC Services in Monroe, OH
Monroe Heating & Cooling customers can rest assured knowing our technicians will arrive at your home on time with a fully-stocked service vehicle, equipped with all the latest in HVAC technology. We come ready to repair or replace common parts, including ignitors, fuses, pilot lights, breakers, burners, heat strips, heat exchangers, switches, blowers, valves, air filters, control boards, and more.
—

Why Monroe Heating & Air?

Certified Technicians
Our technicians are NATE-Certified with years of extensive, hands-on experience.