Monroe's Humidifier Specialists
If you need to raise the level of humidity in your home (especially during the winter) we can install a humidifier that works with all budgets. Experts say the ideal relative humidity level is between 30% and 50%. If your level is too low or too high, you'll start to see issues like mildew, mold, dry skin, and bloody noses, etc.
At Monroe Heating & Air, we care about the air you and your family breathe. We can install a humidifier in your home so you can have total control of your air. Learn more about the convenience of humidifiers.
Increase the Humidity in Your Home
Humidifiers are devices that emit water vapor or steam to increase moisture levels in the air (humidity). There are several types:
Central humidifiers

 

are built into home heating and air conditioning systems and are designed to humidify the whole house.
Ultrasonic humidifiers

 

produce a cool mist with ultrasonic vibration.
Impeller humidifiers

 

produce a cool mist with a rotating disk.
Evaporators

 

use a fan to blow air through a wet wick, filter or belt.
Steam vaporizers

 

use electricity to create steam that cools before leaving the machine. Avoid this type of humidifier if you have children; hot water inside this type of humidifier may cause burns if spilled.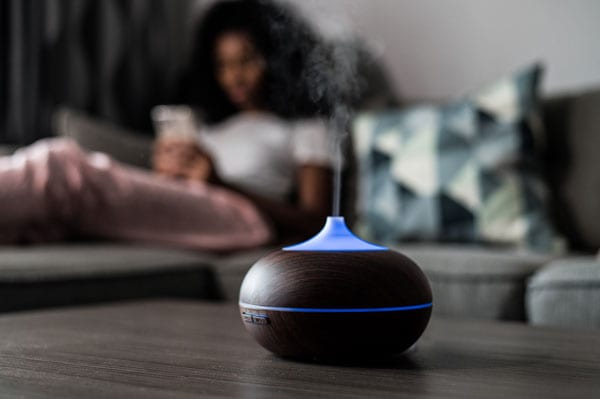 SKIN MOISTURE
Excessively dry air from low humidity levels means dryer skin — skin that tends to itch and flake off. When skin is dry, it can get caught on clothing and other fabrics and flake off while extremely dry skin can crack and bleed. While moisturizing does help, getting a humidifier puts moisture in the air around you, so your skin never becomes so dry from being inside.
DECREASE STATIC ELECTRICITY
Static electricity can be an issue during the winter when the air is dry. It can make it difficult to style your hair, make clothing stick, and create painful static shocks when you touch someone or grab a door handle after walking on carpet. Static can also have negative effects on electronic devices. Because humidifiers raise indoor humidity levels, static electricity will be less of an issue.
ALLEVIATES HEALTH ISSUES
Our noses, eyes, and mouths all have mucous membranes that quickly and easily dry out without adequate levels of humidity. This is why our throats get dry, but it can also cause dry eyes, nose, or mouth. Because our bodies often overcorrect, it can create watery eyes. If you rub your eyes when they're dry, it can actually cause more irritation and redness. It can also lead to nosebleeds. Furthermore, humidifiers might also protect against airborne illnesses.
PREVENTS DAMAGE TO WOOD
Wood furniture can crack when it gets too dry. Some might notice their chairs and tables seem looser during the winter. Likewise, a dry home can have floorboards loosening if they're made of wood. Utilizing a humidifier helps prevent this from happening.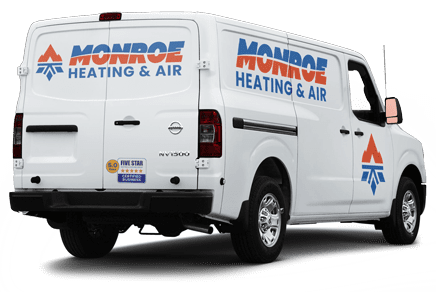 Dependable HVAC Services in Monroe, OH
Monroe Heating & Cooling customers can rest assured knowing our technicians will arrive at your home on time with a fully-stocked service vehicle, equipped with all the latest in HVAC technology. We come ready to repair or replace common parts, including ignitors, fuses, pilot lights, breakers, burners, heat strips, heat exchangers, switches, blowers, valves, air filters, control boards, and more.
—

Why Monroe Heating & Air?

Certified Technicians
Our technicians are NATE-Certified with years of extensive, hands-on experience.